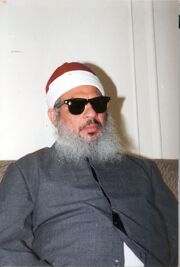 Omar a.k.a the orange-licker. This name comes from omar's habit to lick on oranges and then put them back in the bowl. Another known fact is that Omar always had a crush on Rebecka Black. Omar is 56 years old and lives in the town Gregshire in Ottonesia. He was a milling machine operator untill he the devastating day of june the third 2005 when the amoeba he was milling suddenly self ignited and whent right in to his beard, therefor he was forced to "vika in skägget".
Ad blocker interference detected!
Wikia is a free-to-use site that makes money from advertising. We have a modified experience for viewers using ad blockers

Wikia is not accessible if you've made further modifications. Remove the custom ad blocker rule(s) and the page will load as expected.