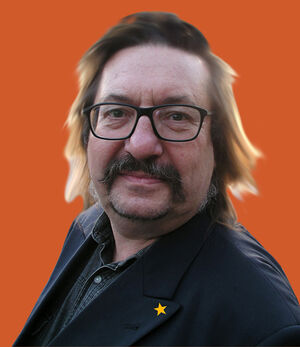 Fräs-Manfred was born the 3rd of February 1922 as Spänk-Olle Gynnevåldsson.
'Early Years.'
Due to the fact that there were no computers back there were terribly sorry that we dont have a fucking clue what happened back there.
'Later Years.'
Fräs-Manfred worked as a Snajder at Jarmos Snajderi AB.
Death.
The 1st of novemeber 2000 at age 78 Fräs-Manfreds
Snajd-o-Matic Semi-Combusted and left Fräs-Manfred lifeless on the Floor.
Paramedics tried everything from CPR to Injecting Fräs-Manfred with Gyzascpysocalium to burn out the infection.
Ad blocker interference detected!
Wikia is a free-to-use site that makes money from advertising. We have a modified experience for viewers using ad blockers

Wikia is not accessible if you've made further modifications. Remove the custom ad blocker rule(s) and the page will load as expected.